It's been a busy year, summer is coming to an end soon, and fall is upon us. This might be just the time to focus on how hard you've worked, studied, etc., and what things you can experience to soothe your mind, body, and spirit. We feel it when even one of these aspects are off kilter, and we look for ways to find our center and restore that balance. Come visit us in Pismo Beach and choose just the right thing for you to ease toward autumn--things that will nourish you and positively impact your overall health and wellness
Sleep and Exercise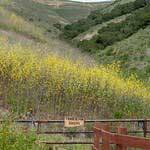 Many of us are lacking in getting proper sleep, something really vital to our ability to function. Getting proper sleep puts us in better moods, boosts our immune systems, and helps reduce stress. Choose one of Pismo's that fits with your own relaxing style and desires, and explore Lodging Specials oceanfront hotels, hotels with relaxing pools, spas, and jacuzzis, patios and balconies, fitness centers, and beach access. You can discover an activity you enjoy that boosts your mood and produces those feel-good endorphins, such a walk along or on the beach, a stroll down Pismo Pier, a bike ride, a breathtaking hike in Pismo Preserve, a swim in the sea to absorb magnesium and Vitamin D, and more, which brings us to our next treat.
Fresh Air and Breathing Deeply
Pismo Beach's fresh ocean breeze is unmatched. Practice breathing in deeply through your nose (a "belly breath, expanding your stomach), pausing for three seconds, and exhaling slowly through your mouth, repeating as desired. You will immediately feel the positive effects in your mind and body. Breathing this way discards toxins and helps us focus, releases stress, and relaxes our muscles.
Delicious Healthy Food and Gratitude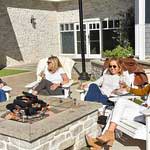 Ensure that your body has the right nutrition to keep you going strong. Adding more plant-based foods improves your ability to absorb nutrients from food, strengthen your immune system, and reduce inflammation. Pismo has so many wonderful dining choices, with farm to table fresh vegetables and fruits. As you enjoy your meal, think about the many blessings you have in your life, including the food you are nourishing your body with. This simple act of gratitude helps relieve stress, improve self-esteem, and strengthen relationships.
Declutter Your Mind, Your Passions, Try Something New
Take time to let go, emotionally, spiritually, and physically, of things that no longer hold value for you. What's left will make you feel most happy, loved, and supported. Take yourself off the "back burner" and do things that make your soul happy. We forget the things that make us feel good, like walking in nature, immersing ourself in water, listening to music, dancing, writing, and staring up at the stars in wonder. Take some time away from your usual work to have some fun and play—do more of those things you've always loved. Discover new things you might fall in love with!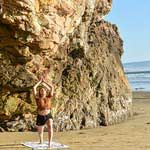 Yoga is something you may already enjoy or many have never tried. Yoga builds strength, flexibility, and coordination while calming your mind. It encompasses our mind-body-spirit connection. You can spend 15 minutes a day and/or you can attend a yoga class. (Make sure to check with the actual studio to confirm details beforehand.)
Treat yourself to a massage and/or other spa treatments, such as a facial, manicure, pedicure, and more. At nearby Avila Beach there are naturally heated mineral springs, where you can swim in the pool or take a hot mineral bath. Sycamore and Avila Hot Springs are two of the best mineral springs still operating in California. At spas, there is peace and beauty. Feel the energy of the ocean and earth. Lie comfortably and feel your body relax, your mind still, and your muscles soften. The sounds of the mesmerizing music and flowing water will take you to a serene place. You might want to visit Pismo Beach Athletic Club, with its 25-yard indoor lap pool and retractable ceiling, large selection of free weights and exercise machines, court sports, and fitness training.
There are so many wonderful things to experience in Pismo Beach. We hope you come to visit and bask in the glow of the self-care you need and deserve. See you soon!