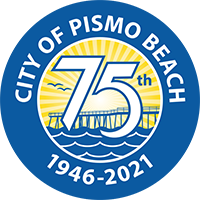 This year marks our 75th Anniversary Diamond Jubilee as an incorporated city. Much has happened over those 75 years, including many changes and improvements, but some things have stood the test of time like the wonderful memories made by our residents and visitors for multiple generations.  Remaining are miles of  beautiful white sandy beaches, the legendary historic renovated pier; some of California's most sacred and iconic surfing spots; and our classic downtown as well as our boutique Shell Beach community.  But more importantly, it is our friendly community of both locals and visitors paying forward our good fortune with hospitality and friendly vibes; it's what creates our unique Classic California attitude and atmosphere.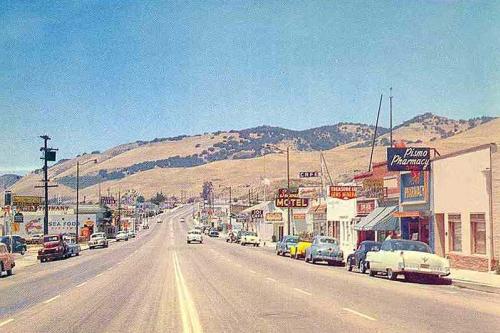 Because Pismo Beach's history reaches farther back than our 75 years of city incorporation, it is of the upmost importance that we pay homage to our most honored residents and the original inhabitants, the Chumash Nation.  Thriving almost 9000 years ago, the Chumash Nation depended on the ocean for much of their food including what would come to be called the Pismo clam. Along the beach, the Chumash gathered a tar-like substance they called Pis mu, that they used to seal their canoes. The name Pis mu stuck, and their glorious expansive beach came to be called Pismo Beach. After the Chumash Nation, followed the Spanish explorers, and then the Mexican people who settled and formed large ranches throughout the area. Many years later, the city's founder John Price settled in Pismo Beach in the late 1850s.
By the early 1900s Pismo had become famous as a center of fun and excitement.  During the 1930s, a time known as the Golden Age of Hollywood, Pismo Beach became a famous stop over for many of Hollywood's most colorful personalities including Clark Gable, Orson Welles, and Carol Lombard. The Pismo Beach Inn was the last stop over for the celebrities going to and from visits to the San Simeon home of William Randolph Hearst & Marion Davies; what is now known as Hearst Castle, a worldwide tourist attraction.  
.The effort to incorporate Pismo Beach as a city was an ongoing challenge. It took several attempts by supporters who were able to get the issue on the ballot, only to have it defeated in the both the 1926 and 1935 elections. However, on April 25, 1946, supporters prevailed and Pismo Beach was finally incorporated in the city we know and love today!
Through the years Pismo, continued to be a favorite spot for visitors from the Central Valley and later, from both Northern and Southern California. During the 1960's, Pismo Beach was proclaimed "The Clam Capital of the World." Today, for reasons still unclear to scientists, the Pismo clams are in much shorter supply but are making a slow comeback. Now, Pismo Beach is working diligently with Cal Poly Center for Coastal Marine Sciences in an effort to bring clams back to the area.
Through the years, Pismo Beach has served as the place for fun, relaxation, recreation and for making many beautiful memories with family and friends. Now, multi-generational travelers come to make new memories as well as revisit their favorite Classic California experiences in Pismo Beach.
So, Happy 75th Birthday Pismo Beach, Celebrate Your Diamond Jubilee!
"Because Pearls are for Oysters but Diamonds are for Clams!"
It's all here – sand, sun, sea & sky converge to create the ideal home to our residences and a vacation destination for our honored guests. 
California's golden past is alive and well. All the amenities you want, all the activities you hope for in an environment that's safe, friendly, affordable.  California's perfect past is present in Pismo beach.