Welcome to Pismo Beach
Pismo Beach, a classic beach town, is located on California's famous central coast, halfway between San Francisco and Los Angeles along Pacific Coast and 101 Highways. We offer long white beaches for taking a pleasant stroll or for just enjoying the spectacular views of the Pismo Beach sunset. Enjoy Pismo's great weather and fabulous area wineries. Prefer a more active vacation? Central Coast Golfing, riding the dunes in a four-wheel ATV, horseback riding, surfing, body boarding, or fishing can all be part of a Pismo Beach vacation. Take a leisurely walk on our award-winning boardwalk adjacent to the Pismo pier. Shop at the Pismo Beach Premium Outlets, and be sure to visit the California Welcome Center while there.
---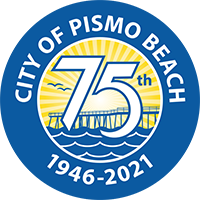 ---
Join us July 4th for all of these great activities.
Live DJ starting at noon
Food Trucks
Vendor Booths
Enjoy local restaurants and shopping in the downtown
Free Fireworks start at 9pm
Book a room for the whole weekend through Monday and celebrate the 4th of July in style in Pismo Beach
---
2022 Pismo Car Show Highlights
---
Colorful, illuminated seven-foot-tall letters spell out Pismo Beach, and the Whale Surfing Playground, overlooking the beach, features the colors and elements of the surrounding nature. The inspiration for this Whale Surfing Playground is found in local marine life, surfing culture, and nature around Pismo Beach. To create an adventurous scenario, surfing is combined with the fascinating natural phenomenon of a Humpback Whale breaching and creating waves.