Monarch Grove Directions
Location:
The Monarch Butterfly Grove is located in the extreme southern end of the City of Pismo Beach just off Hwy 1.
School Tours and Tour Bus Information:
Reservations must be made for School Tours and Tour Bus Visits. Please call the Interpretive Office of the Oceano Dunes, California State Parks, at: 805-474-2664. Visit ExperiencePismoBeach.com – the Pismo Beach Conference and Visitors Bureau's website for more information about Pismo Beach
Northbound Directions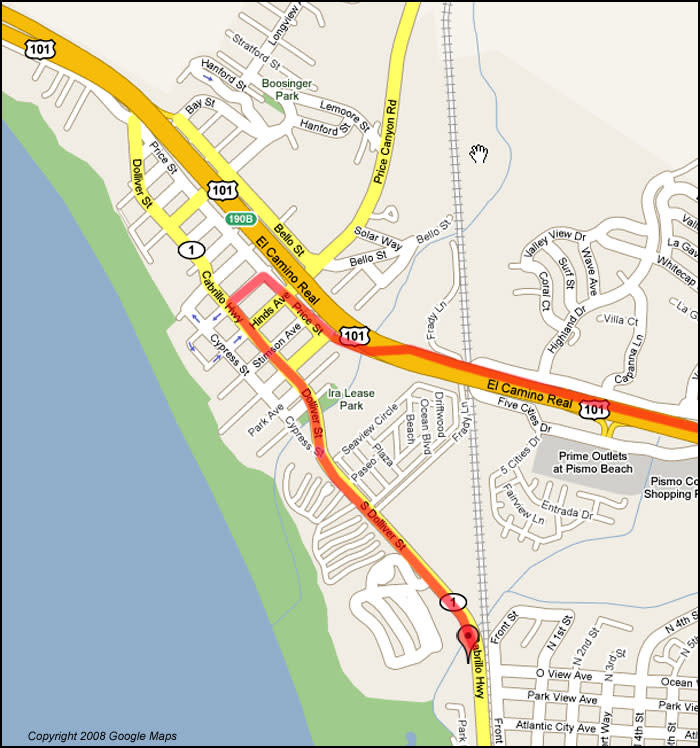 Exit Northbound 101 at Price St. The offramp takes you under the freeway onto northbound Price St. Turn left on Pomeroy (the first street after the signal on Hinds). Turn left at left on Dolliver (the signal). Proceed south on Dolliver (Highway 1) about 1/2 mile. The Grove will be on your right, just past the North Beach State Campground.