Pismo Beach Health & Wellness
Take a few days to focus on yourself, your nutrition, and your fitness in Pismo Beach.  Enjoy plenty of outdoor time and activities with our serene seaside location, fresh local foods, and most importantly, as you effortlessly acclimate to our relaxed atmosphere and attitude.  Create your own naturally occurring, rejuvenating wellness retreat in Pismo Beach, the Central Coast's most casual getaway spot.
Mineral Springs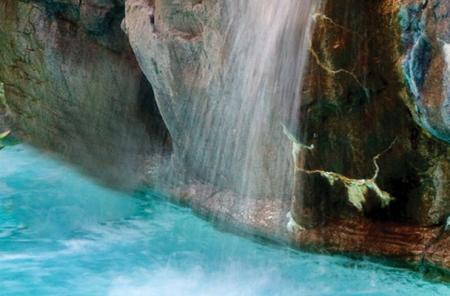 At nearby Avila Beach there are naturally heated mineral springs where you can swim in the pool or take a hot mineral bath. Sycamore and Avila Hot Springs are two of the best mineral springs still operating in California.
Avila Hot Springs –  (805) 595-2359
Sycamore Mineral Springs –  (805) 595-7302
Spas
At spas there is only peace and beauty. Feel the energy of the ocean and earth. Lay comfortably and feel your body melt, your mind still, and your muscles soften The sounds of the mesmerizing music and flowing water will take you to a higher vibration.
A Vital Touch –  (805) 773-2206
Dia Feliz Spa – (805) 329-3317
The Spa at Dolphin Bay – (800) 516-0112
Pismo Beach Athletic Club
25 yard indoor lap pool and retractable ceiling, large selection of free weights and exercise machines, court sports and fitness training.
Pismo Beach Athletic Club –  (805) 773-3011